West Ham boss Manuel Pellegrini  wants to put the 'beautiful' back into the 'Beautiful Game' at West Ham and the last two games have demonstrated that his philosophy of how football should be played is working.
Now Arthur Masuaku has explained that's the way things work at the club now as the manager preaches the virtues of attacking football and frankly it's music to most of our ears.
The days of grinding out a point and learning to respect that are gone – it's now all about the lads expressing themselves as they bid to climb onto the next level.
Masuaku got the call last night with Aaron Cresswell sidelined after a late fitness test and he was clearly enjoying himself as the team grows more and more into the manager' way of doing things.
Arthur expressed very clearly how the Hammers will be playing under the new boss in what looks like a very attacking future.
He said: "The coaching team wants us and pushes us to play attacking football. The manager wants us to have the ball and he wants us to enjoy having it.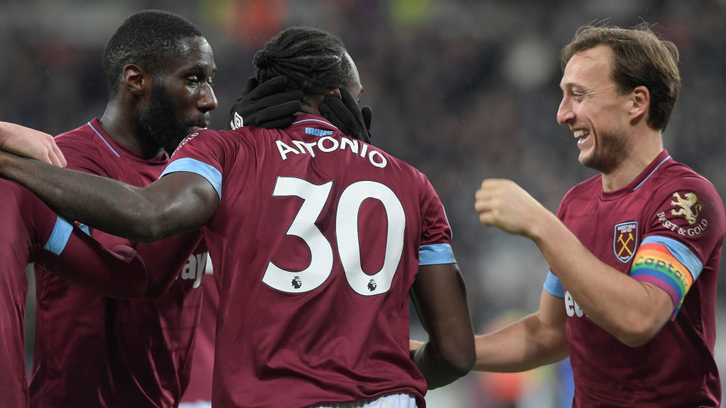 Image via www.whufc.com
"This is what we're trying to do and we are all happy for this result. We are all happy for the fans too and hopefully now we can keep going and get another Crystal Palace."
"I played today and when Aaron plays, I think he's playing well. It's good because I think the coaches have two good left-backs to pick from.
"We are both fighting to get into the team. We want to both give our best and I will keep trying to give our best. I'm happy with how I played against Cardiff."