Dean Ashton insists he will never forgive Lionel Scaloni for his failed clearance in the 2006 FA Cup final.
The ex-Hammer came to east London on loan from Deportivo La Coruna and was in the team to play Liverpool at the Millennium Stadium.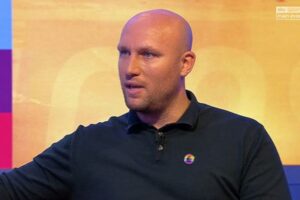 West Ham were leading 3-2 with the clock ticking down and Scaloni had the chance to clear the ball with merely seconds left.
However, he shanked his clearance, and it landed at the feet of Steven Gerrard, who was able to launch another attack, and ended up smashing the ball into the back of the net from 25 yards to force extra time.
The Irons would go on to lose on penalties.
Scaloni, of course, is in the headlines after guiding Argentina to the World Cup final, where they will play France on Sunday, but Ashton, an ex-Hammer of real distinction, insists he will never be able to get past Scaloni's error 16 years ago.
Speaking on TalkSport, he said: "West Ham fans will never forget him, as will I not.
"Well I mean, he came on loan he did six-months, was a great character, did well for us, FA Cup final, all he needs to do is smash it back to [Reds goalkeeper Pepe] Reina or put it out into the stands.
"He shanks his clearance, goes back into our box, and [Steven] Gerrard scores."
Allez Les Bleus?