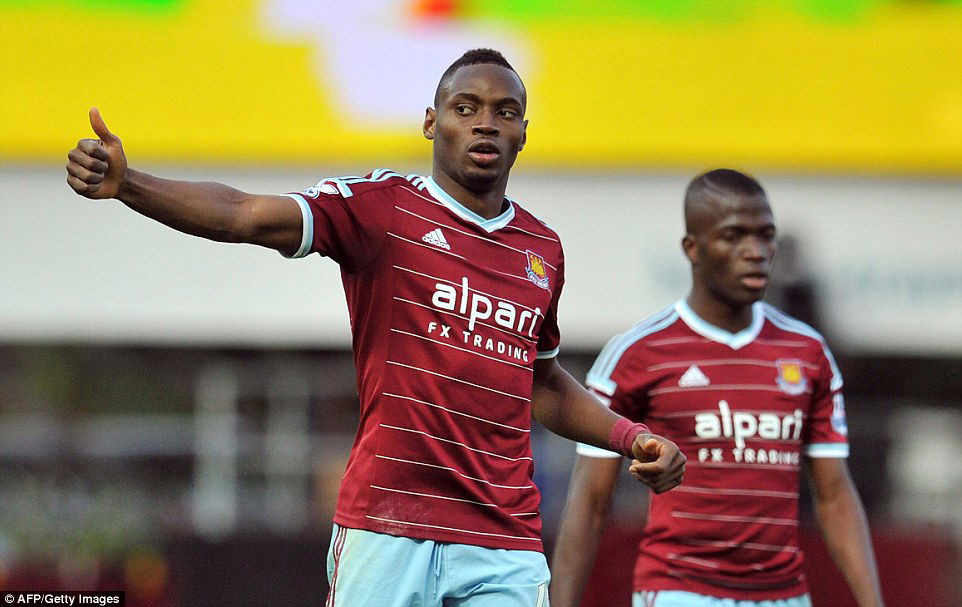 Finally great news after recent miseries upon miseries.
Diafra Sakho is close to a return with ClaretandHugh having been told he could make an appearance in the match against Swansea on April 8.
If not he will certainly be ready for the next game against Sunderland at the Stadium of Light and this is news which should overjoy all of us.
Regular readers know that I believe Sak is the best striker in the club and had he been fit last season and this, top six finishes would not have been out of the question.
His pace, movement and ability to create space is precisely what we have been missing up front for so long and watch this team's fortunes turn once the lad is back up front.
Every conversation I have had with my normal contacts at the club is beyond encouraging with the guy actually smiling these days and showing an enthusiasm and bite in the gym which is pleasing everyone around him. The sulky days are long gone it appears.
Instead he is spending every waking moment working on his fitness and and is insisting to everyone who will listen that he's ready NOW.
The boy has had a reality check over the past several months and has a lot to prove to himself, the staff and us. I think he will.
Even an unhappy Sakho was a handful but with his career at the crossroads he knows and from all I hear, realises -that he needs to show himself as the special player we all know he can be.
I can't wait to watch him in action again. It's the best news of the season so far for me.