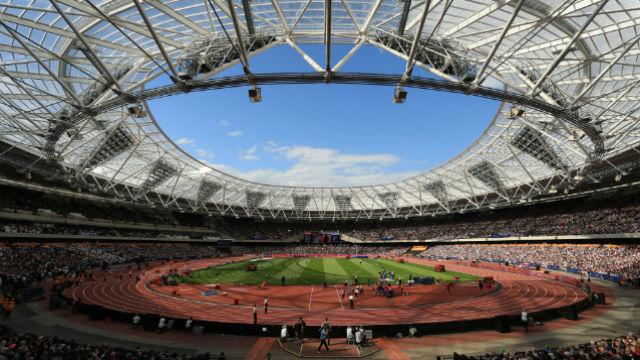 By Sean Whetstone
Club insiders have denied they are in negotiations with UK Athletics to quit the London Stadium despite reports to the contrary.
Yesterday the Sun incorrectly claimed that West Ham were in early talks with UK Athletics over a deal that would see the arena become a permanent venue for football.
The report claimed discussions that could see UKA move elsewhere in the country and subsequently make the London Stadium a full-time football ground.
Talks, they claimed were in an early stage regarding a deal worth around £10-15million for UKA to permanently move.
They added that if the Hammers cough up the cash, they would then be free to re-design the stadium however they see fit adding that could include removing the athletics track that encircles the pitch and installing permanent seating in its place.
A senior club source told Claret and Hugh on Saturday that those claims are untrue because the stadium owners hold the contract with UK Athletics.
Therefore it would be up to E20 Stadium to negotiate with UKA, not West Ham. Those negotiations would likely be motivated by reducing seat move costs and not reconfiguring the stadium for football.
West Ham have a concessionaire agreement with E20 Stadium signed in 2013 for 20 matches per year to be hosted in football mode, under the current agreement West Ham is not free to redesign the stadium as they see fit.
The stadium owners are also unlikely to rip up the lower stands after investing millions of taxpayer's money in rebuilding the north, south and west lower stands to save money. The story makes no sense!
While UK Athletics could well move to Birmingham after the Commonwealth games are hosted, they are unlikely to get a £15m payday from West Ham.