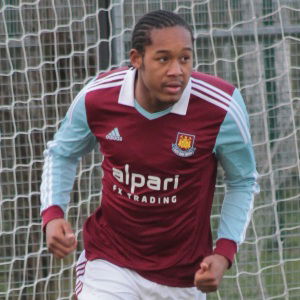 A golden goal from Atletico Madrid gave them a 3-2 Cup victory over West Ham in the HKFC Citibank Soccer Sevens final in Kong Kong today.
West Ham had victory in their sight with a brace from Jaanai Gordon either side of half-time lifting hopes of the Soccer sevens cup. But with three minutes left, Atletico pulled off a comeback scoring two goals in the space of 80 seconds to push the final into extra-time.
Newcastle lost in the semi finals when goalkeeper Adam Bartlett was shown the red card midway through the first half for a challenge on West Ham's Oscar Borg just outside the penalty area.
Hammers striker Gordon squeezed a shot between a defender and the keeper to open the scoring in the fourth minute. Gordon then added a second soon after the break with a breakaway goal. "It was unfortunate to score two goals and still end up on the losing side. Atletico are a good side and this happens," said 19-year-old Gordon.