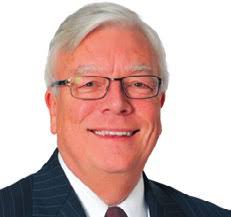 The Sports Ground Safety Authority wants the London Stadium management company to work with West Ham to put pressure on away clubs to only sell away tickets to low-risk fans to reduce the likelihood of persistent standing.
In official minutes of the London Stadium Safety Advisory Group (LS-SAG) published this week it reads:
"The SGSA recommended LS185 work in collaboration with West Ham United to put some pressure on the away teams to ensure tickets are sold to non-risk fans to mitigate persistent standing in the away zones. Partners discussed potential solutions and measures that can be put in place for away fans. Chair Sheila Roberts (Newham Council) reminded members that there is always a risk of a zero capacity to the upper tiers for away fans should this persist."
Claret and Hugh say:
The naivety of the SGSA government organisation is astonishing, away supporters stand at most football grounds up and down the land and to suggest that West Ham could pressure other Premier League clubs to only sell tickets to supporters who are unlikely to stand is frankly laughable and not practicable in any way whatsoever.
It re-enforces the view that a supporter representative should sit on the safety advisory group to add a piece of common sense approach to these daft statements and ideas.