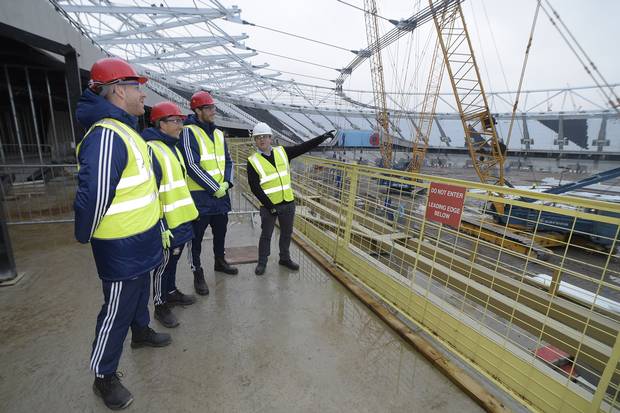 Adrian, Mark Noble and Andy Carroll have been deeply impressed as they looked at their new Olympic Stadium home following the lifting into place of the first piece of roofing.
Measuring around 45,000 sqm, it will become the longest cantilevered roof in the world.
The London Evening Standar rreported Noble as saying: "To see the roof, the size that it will be is quite incredible.
It's going to be amazing when it's done. It's only two years away until we move in and the boys are buzzing about it."