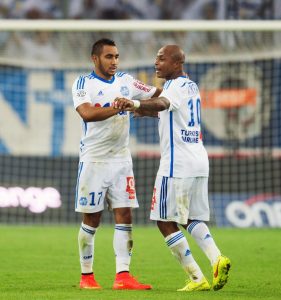 West Ham's record signing Andre Ayew could re-join Marseille like Dimitri Payet did according to his father.
Speaking to Le Parisien on Friday his father, Abedi Pelé said: "If the owner and the fans, who are very important for the club, have the same vision, Marseille will once again become a big club. We'll see how the recruiting goes this summer, and where the club wants to go.
"It's possible that André (Ayew) returns to Marseille one day. He's one of the club's children, developed at Marseille. He loves the shirt, and the fans know he's ready to do anything for his club."
Andre Ayew hit the post from point-blank range twice in a matter of moments during West Ham's home clash with Liverpool, a miss Graeme Souness described as one of the worst of the season. Ayew cost West Ham the not inconsiderable sum of £20.5 million. The Ghanaian is West Ham's club record signing.