West Ham have made a £20m move for Swansea's Andrew Ayew and Diafra Sakho appears to be on his way to West Brom.
But do the ClaretandHugh Facebook Forum members think this is the best news in the world?
Here's some radome views from them.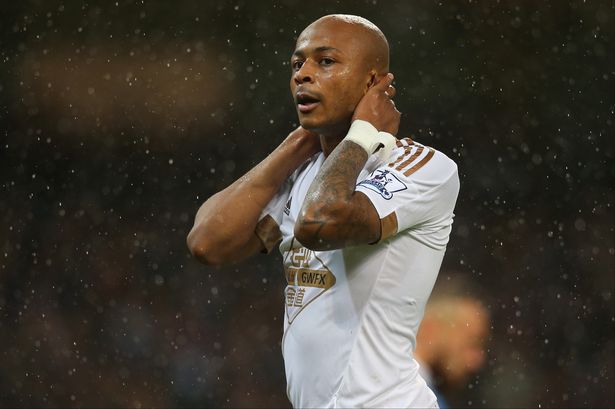 O We still don't have a replacement for Sakho as Ayew is a midfielder. We need defenders and strikers rather than midfielders. In the meantime, Slav continues to play Antonio at RB … weird!!!
O Agree that Ayew is more a right winger…but a good deal if we can sell Sakho for £16 million and also get Callerri over the line.
O In my opinion Sakho is a better player (when his mind is in the right place) than Ayew (who has potential to be better of course). So if Ayew is worth 20mil why wouldn't Sakho be worth the same or more!
O I think selling him to another Premier League club will bite us in the butt thou, when we play them as he could totally reinvent himself and easily be a 20 goal a season man for them.
O I loved Sakho, on his day he was dangerous, decent pace, could finish and great with his head but I think his personal problems of the pitch effected him on it.
O Ayew is the far more gifted technically as has a far better attitude and professionalism.
O They are different player types and therefore different skill sets are needed. or me as a 
O Ayew got 12 that from the wing last season and got 5 more assists to boot.
O 
If we sign Ayew I'm sure Slav will play him through the middle….we have enough wingers….I don't see Ayew as a replacement for Sakho….he is a perfect replacement for Valencia though.
O Unfortunately i don't see Swansea letting Ayew go to be honest.Get Calleri in and go for Benteke.