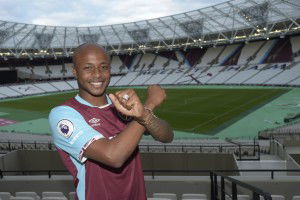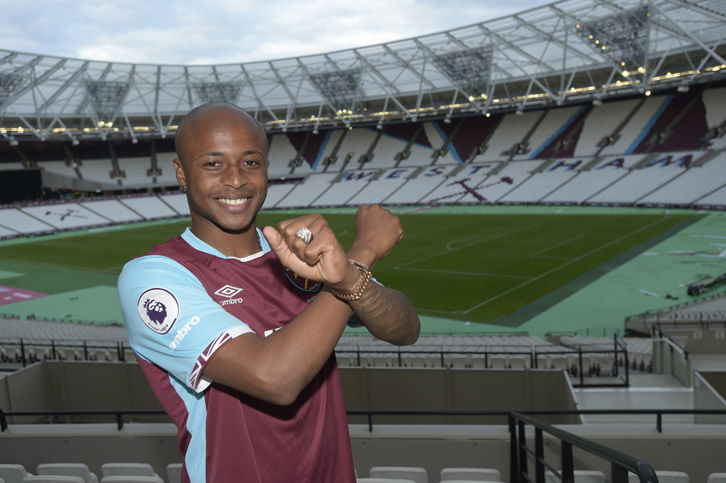 Andre Ayew has signed for West Ham in a deal worth £20.5m reports Chairman's son Jack Sullivan this evening.
Jack wrote on twitter "Andre Ayew is now a West Ham player, he has signed for £20.5m!!"
He went on to say  "Andrew Ayew scored 6 goals in only 8 games when he played up front for Swansea! #FACT"
David Sullivan Junior added his own message saying "Ayew is now a west ham United player – as we have always said, do not panic we know what we are doing"
At £20.5m Ayew becomes West Ham all time record transfer record surpassing the £17.5m paid for Andy Carroll.
Ayew scored 12 goals in 34 league appearances for Swansea last season