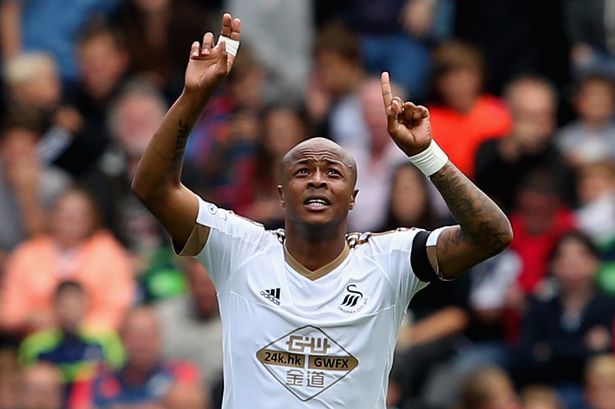 West Ham's record signing Andre Ayew is desperate to make a immediate impact at the club he has been thrilled to join.
Ayew's transfer fee at £20 million plus dwarfs  Andy Carroll's previous £18 million record fee but with big money com big expecations, none more so than from himself.
And the former Swansea man – with the biggest grin on the training ground – said: "I would love to get on the scoresheet straight away. I am going to have a good week of training behind me and hopefully we can go there and get a good result.
"It will be tough against Chelsea in front of their new manager and their home fans. We want to start the season really well, but we know it is going to be a difficult game. We are playing away from home but it is not impossible for us to get a good result.
"I am really happy to be at West Ham. I had a discussion with the manager and he made me understand why he wanted me. I spoke to a few players already here who had great things to say about the manager.
"This Club has a lot of ambition and I want to be a part of that. I had a good time at Swansea and coming to West Ham is a great step forward for me."