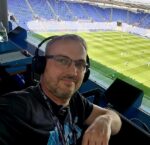 By Gonzo
Many of us were taken aback by the revelation that David Moyes was guaranteed to retain the West Ham managers job even in the event of relegation.
Yesterday in my blog, I explained why Moyes lacked the credentials and experience of gaining promotion to the Premier League. However there is a less data driven metric which would also indicate the Hammer gaffer is ill equipped to launch a Championship promotion charge.
Moyes is at his best when on the back foot and when cajoling limited players into a structured system to gain results. In essence he is a defensive coach who's best work has come when he is the underfunded plucky undog. His Preston team who finished 8th in the Championship were the paupers of the division who punched above their weight, but they weren't a free-scoring side. When Moyes took over at Everton his team quickly gained the moniker 'The Dogs of War' because of their attritional style and robust defence.
David Moyes struggles when he has to go on the front foot and attack teams. It didn't work for him at Manchester United, and it's not currently working at West Ham where he's attempted to add a sprinkling of Brazilian flair to the team and make The Hammers more expansive.
Put bluntly he doesn't have the style to get a club out of the Championship which rewards teams who attack and score plenty of goals. Coventry City and West Bromwich Albion both have excellent defences, but they don't score enough and are 8th & 9th as a result whilst teams with more porous back-lines are ahead of them.
If West Ham drop down into the lower divisions a trip to The London Stadium will be every other teams cup final. The thought of us sitting back and soaking up the pressure whilst Rotherham enjoy 60% possession doesn't requite the biggest stretch of the imagination.
I sincerely hope West Ham don't get relegated, but if we do I really hope the club rethink their relegation strategy.