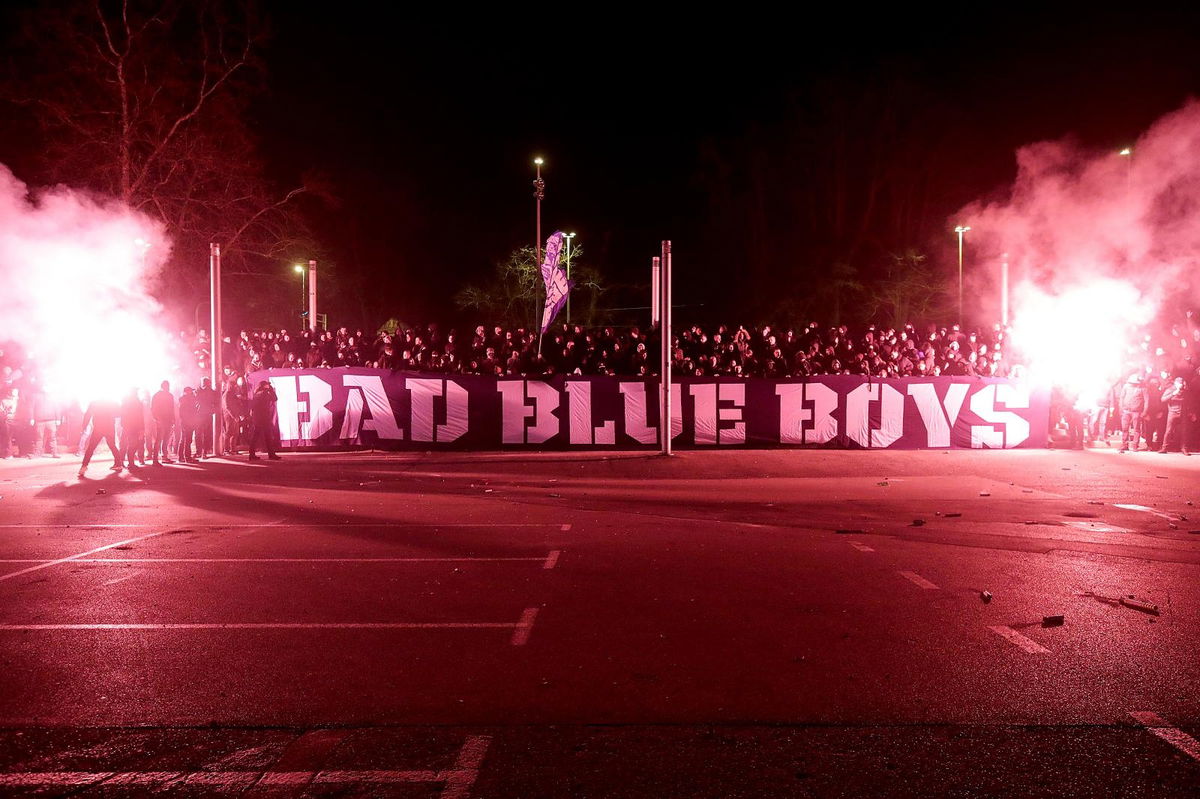 Ultra fan group Bad Blue Boys (BBB) were founded on 17th March 1986 in Zagreb, with members from different areas of the city. At home matches in Dinamo Zagreb's Maksimir Stadium, the Bad Blue Boys are located behind one goal in the North Stand. The group has a Bulldog on its badge and as its mascot.
Ugly scenes broke out in Zagreb last month as a Dinamo fan group Bad Blue Boys and Legia Warsaw fans clashed in the capital ahead of the Champions League qualifier at Maksimir. A fight broke out in Zagreb's Dubrava area. About 200 football fans clashed with reports that they beat each other with batons, threw stones, and lit flares, reported Index.hr.
Police officers were present from the beginning and prevented a possible major riot although no one was seriously injured.
According to media reports and witness statements, the fans had batons and took chairs from the cafe terraces. A small group clashed in one of the nearby parking lots, and flares and stones were thrown at each other.
Below is a video of the violence experienced during the Champions League qualifications between Dinamo Zagreb vs Legia Warszawa in August