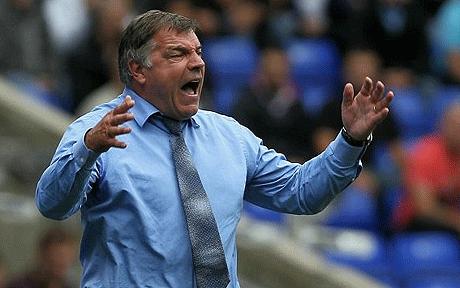 It's becoming increasingly difficult to report Sam Allardyce press conferences and make them sound any different to the ones that have gone before.
Today he admitted to West Ham TVC: "I was baffled by the lack of quality shown by the whole team in the first half, considering how much we train and how many passing drills we do.
"We were kicking the ball straight to them or kicking it out of play to the opposition, which was hugely frustrating.
"We had to make a change to the system and to the personnel and said to them 'If you want to get something out of the game, you need to play better, especially in possession'. That got better in the second half, but our old problem arose again and that is that we can't score in open play."
What he failed to add was that the same lack of quality has been present in many games since Christmas which is why the pressure on his job is now at bursting point.
However, we are then treated to the familiar old story of the missing Andy Carroll and Diafra Sakho as he grinds on: "That's been a problem for weeks now and shows you how much we miss Andy Carroll and Diafra Sakho and it hammers it home.
"We might play well here and there and play as well as Villa did in some parts of the game, but we have no cutting edge at the minute.
"The longer it has gone on and the more we look at it, the more apparent it is that we have got a big problem there. No matter who gets the chance, they can't put it in the back of the net and because of that, life is very difficult for us to try to win a game at the moment."
What he didn't add was that in Nene – who until today has been barely used – we have a player clearly capable of changing matches were he 100 pc Premier League fit. He of course hasn't been given that opportunity!
I'm tired of Sam's script, of the season, of the regular excuses and refusal to admit  this may be a managerial problem.
Watching a seemingly youthful Tim Sherwood drive his Villa team on allowed me to see how it should be at our gaff.
I believe the change will be made. If it's not then all hell is likely to break loose and rightly so. When a manager suffers this run of results and effectively admits he doesn't know how to sort it there's only one solution.
No doubt there are some out there who will disagree and yer know what? That baffles me