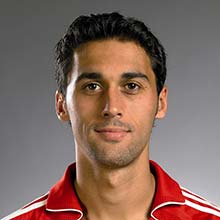 Let's get back to the football.
Like you – no doubt –  I have become seriously depressed  following the events of the weekend to the point where I wanted to walk away for a week, come back and be told: "All the problems have gone away."
I have changed my view on where the faults lie and have to accept that the migration policy has been lacking in many areas.
However, the lack of segregation has becom an even bigger issue than the ongoing standing stuff and thankfully can be much more easily solved.
But enough of that. Let's instead look at the match this weeend when we should see Dimi Payet and Manu Lanzini up to full speed after recent run outs and hopefully Angelo Ogbonna back at the heart of the defence.
Virtually every problem we had at the weekend came down Watford's left  side where it appeared that Sam Byram simply isn't ready for life at this level just yet.
I have no clue how Slav solves that unless he feels ready to take a chance on Álvaro Arbeloa  and the fact that there was a piece on the official website that he is close to math fitness suggests the boss may be preparing to give him his bow.
If not how about sticking Reece Oxford in behind Michail Antonio!
There are suggestions from the inside that Andy Carroll may be ready to play some sort of part although we can expect the totally different Zaza to start.
West Brom sit in 12th place with four points gleaned from a point against Middlesborough and a win over Crystal Palace.
This is a game we can and will win in my view and with the Baggies in takeover negotiations, which could be sorted today, the sitution is a little unsettled aroind the club which could work to our advantage.
Like Slav says we have not beome a bad team overnight and I really do think this is a serious opportunity to grab the three points which will see us off on a run which can put recent miseeries behind us.