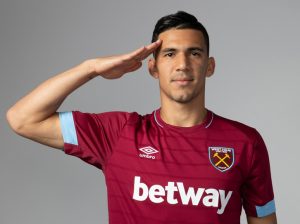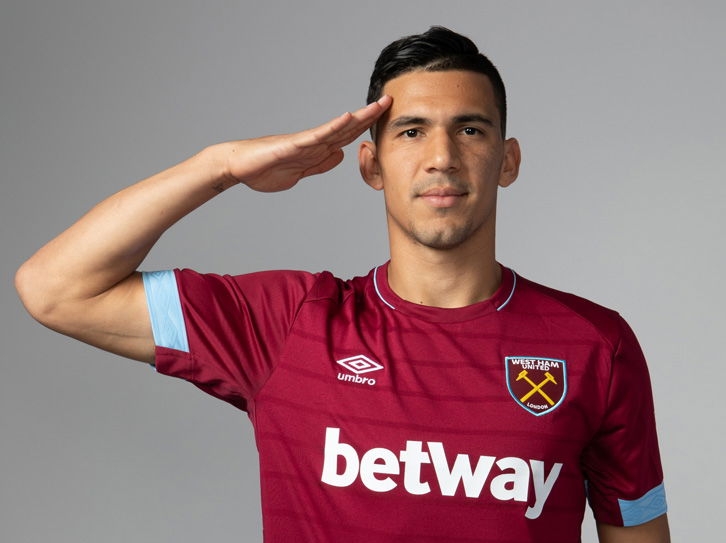 Fabian Balbuena – having forced his way back into the Hammers team last weekend – is doing all he can to ensure he remains in the starting X1 this weekend.
The General had failed to make an appearance since the first day hammering by Manchester City but is phlegmatic about the fortunes players experience.
However, he looked to be in good shape alongside Issa Diop aganst Sheffield United although Aneglo Ogonna's shadow continues to linger over team the selection.
However, should he keep his place, The General could find hiself facing Paraguayan compatriot Miguel Almiron.
The former Atlanta United star has yet to discover his best form since arriving in England in January, but the 28-year-old believes his talented compatriot will do so, providing he is played in his preferred position.
First, however, he has to nail down the central defensive position and is doing everything he can tom make it difficult for the manager to exclude him from his starting lin up plans.
Balbuena is featured on the Matchday Programme this week and said: "I am working hard and I know that only eleven players can start each match.
This is football. Sometimes you have to wait and try to work hard to come back into the team, which is what I did."
Of Almiron he added: "Now, he is playing in a different position and the Premier League is a big difference from the MLS, but he is a very good player, a very technical player and a very quick player, so hopefully he will do well.
"I think his manager wants him to play on the wing but for me I think he would be able to show more if he is playing in the centre, in the No10 position.
"I sometimes speak with him and we speak in the national team. He is happy to be playing in the Premier League, which is the best league in the world, and he is trying to do his best for Newcastle.
But Balbuena had a word of advice for Geordies boss Steve Bruce adding: "He is doing well but, for me, he would do even better in his position.
"Through the years, we have had a number of good players come to play here in England and hopefully more of our players will come to play here."