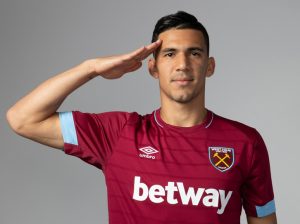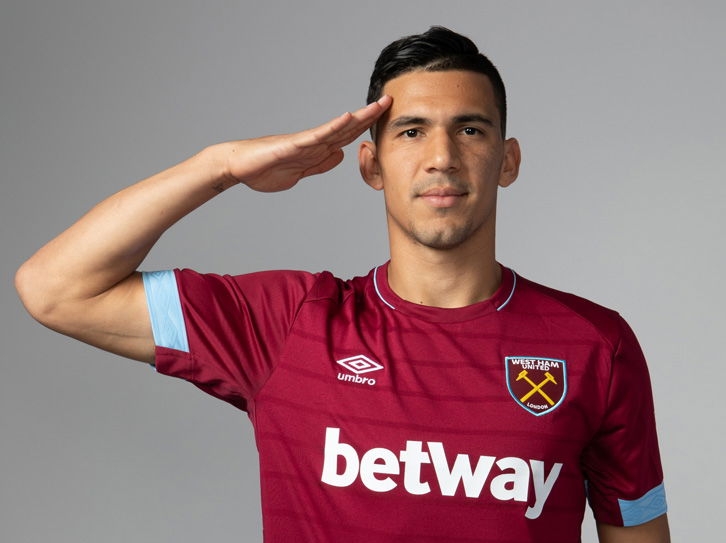 When Fabián Balbuena was signed for £6.5m from Brazilian side Corinthians on a three-year deal it was assumed he would be a squad player but the defender nicknamed The General fast earned a reputation of a bargain buy playing alongside Issa Diop who had cost the Irons £22m in the same summer.
Diop and Balbuena formed a great partnership in the centre of the Hammers defence and a return for Ogbonna seemed impossible except through injury.
Last month Manuel Pellegrini confirmed that Angelo Ogbonna and Issa Diop was his first choice centre backs for the foreseeable future after admitting he made a mistake in playing Fabian Balbuena at the start of the season. The Paraguayan was one of the last players to return to pre-season training after taking part in the Copa America tournament.
The boss told reporters "The reason was that Fabian Balbuena couldn't work too much in the pre-season. He arrived from his national squad late and he played just one [full] game. That was my mistake to play with him in the first game because I trusted too much in what he can do, but it was too soon for him. Now he is trying to return to his normal performance, working hard"
A few weeks ago supporters were still calling for Balbeuna to replace Ogbonna but that tide has now turned with fans recognises how well Ogbonna has been playing alongside Diop. In our peoples vote, Balbuena and Diop were almost neck and neck three weeks ago in votes, last week that swung massively in Ogbonna's favor and this week almost no-one has tipped Balbeuna for a start against Crystal Palace. Balbuena stock is falling sharply!