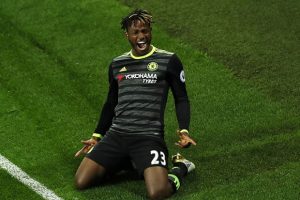 Chelsea have reportedly agreed on personal terms with Romelu Lukaku worth £150,000 per week but have failed to agree on a transfer price with Everton. Roman Abramovich is said to be unwilling to pay the world record £100m fee wanted by Everton for their star striker and only prepared to go to £80m.
If Everton hasn't agreed a fee and therefore haven't granted permission for Lukaku to speak to Chelsea, then they could be accused of tapping up and this saga could get nasty.
It is believed that Lukaku and his agents are trying to force through a move back to Chelsea which in turn will hopefully release Michy Batshuayi to be loaned out for a season.
Until the Lukaku deal is resolved Chelsea refuse to discuss terms with West Ham over a possible loan.
It appears there will be no early resolution to this problem for now as both Premier League clubs hold out for the best price for Lukaku.