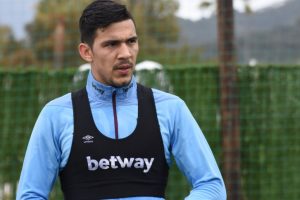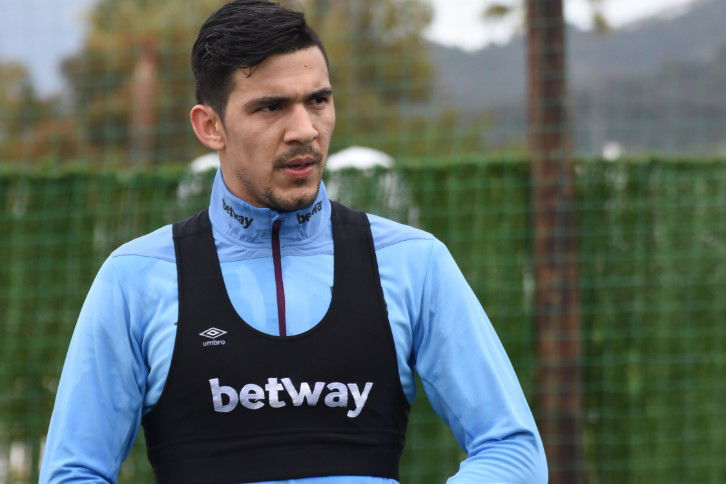 Fabian Balbuena is ready to carry on competIng for a spot in the first team, despite appearing to be at the back of the queue for a defensive role right now.
Issa Diop took his chance well in the Sheffield United game, defending really well and scoring a vital goa.
That has again left the Paraguayan battling to make his presence felt and he us under no illusions how tough it's going to be to be as he tries to foind a way back.
Speaking in an interview with Versus Radio is under no illusions that he has to offer 100 per cent and more to find a way into a back line which looks incredibly well organised.
Balbuena's contract runs out in the summer and sounds determined to ensure he gets a crack at a new deal although he confirmed that he has a year's option attached to it.
He said: ."After having started [in the first XI] at the beginning of the season, this year I didn't start well because I tested positive [for Coronavirus],"  but by then I had already lost the position.
"The players who took my place are doing quite well. When things are like this, you have to work hard and wait for an opportunity to present itself again."
"The day we played Manchester United in the FA Cup I felt a very strong pain, so I did not replace Ogbonna who got injured," he said. "Since then I have been working differently.
"Fortunately I didn't tear the muscle, it was only a minor injury and tomorrow [Thursday] I'm due to restart training with my companions.
"At this level of competition one cannot concede any advantage because he is going to lose his position in the team. In our team, for example, Issa Diop – who was the fourth central defender at Old Trafford – played a great game and scored a goal. That speaks for the competitiveness of the squad."
"The support of the West Ham fans is essential," he added. "All season tickets were sold before the start of the season and that speaks volumes of the passion of the fans. Their presence is needed now – and it's a shame they're not being able to enjoy this moment with the team.
"Hopefully we will sit down with the management to talk about my contract situation, although West Ham have an option for renewal."
And with regards to purported interest from Serie A side Lazio, he added: "I have never received anything from Lazio, I have only read the rumours on social media"