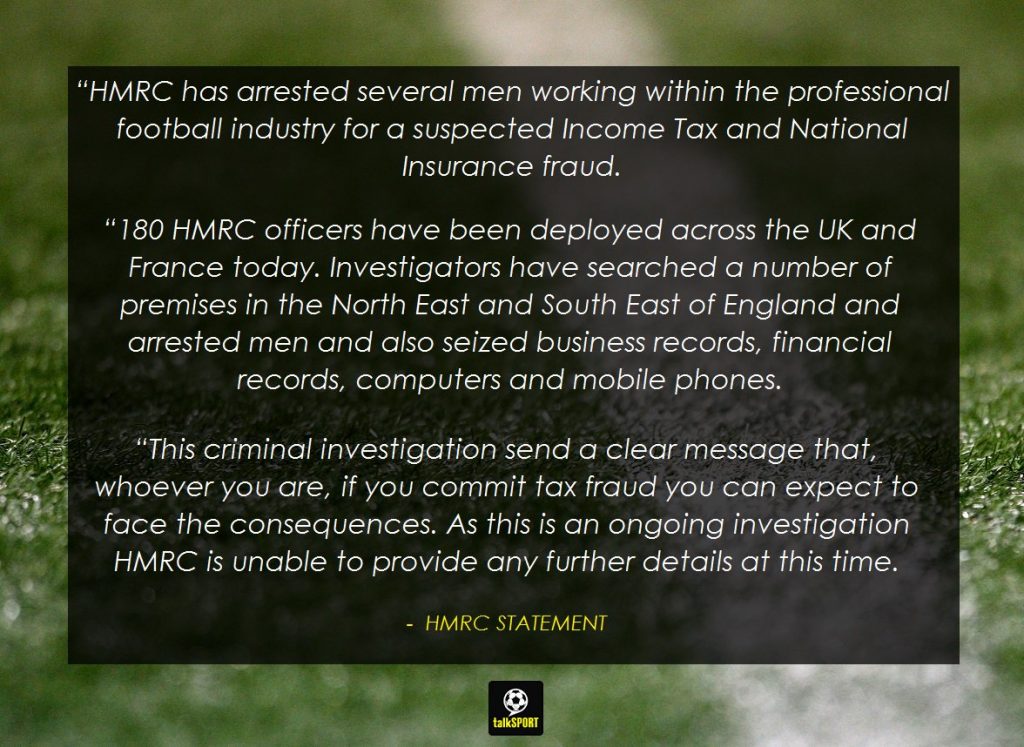 The BBC website is currently carrying this report:
"Several men working within professional football have been arrested over a suspected income tax and National Insurance fraud.
HMRC said 180 of its officers had been deployed across the UK and France.
It said investigators had searched a number of premises in the north east and south east of England and arrested the men.
A spokesman added it had also seized business records, financial records, computers and mobile phones.
BBC Sports editor Dan Roan has tweeted that West Ham United are one of the clubs involved."