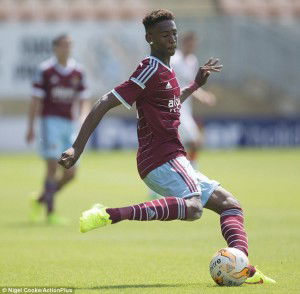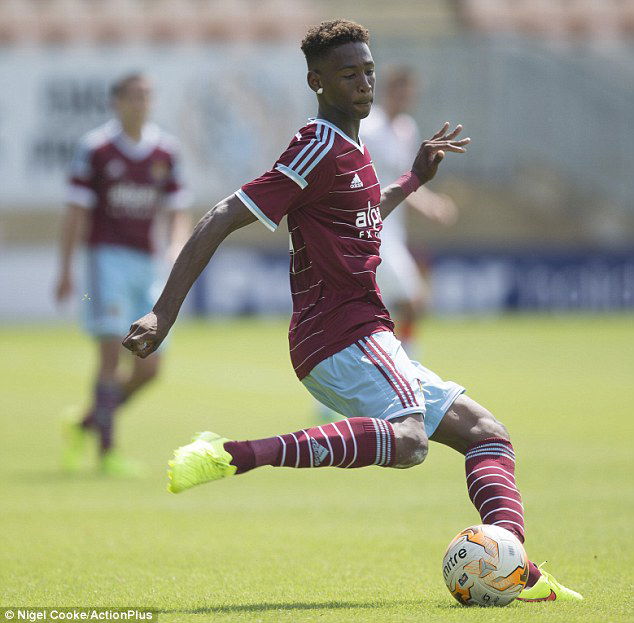 Media reports that Reece Oxford could make his senior debut against Manchester United may not overly pressure manager Sam Allardyce but how we would all love to see the kid start his first team career later today.
This is one of our own – who recently signed to a new deal amid fierce competition from the likes of United, City, Chelsea and Arsenal – ready willing and able to  make everybody's Sunday.
Oxford, who turned 16 in December, has been called into the first team squad after an injury crisis and so the chance is there… however small.
It almost recalls the days when a certain R Moore was blooded into the first team after Malcolm Allison turned to manager Ted Fenton following illness and uttered the words written into Boleyn immortality: "Play the kid." Bob was 17 years old!
Oxford's current reputation as one of the greatest young talents on the world footballing landscape bears the comparison.
The big question is whether Sam will be brave and launch the kid upon us in the biggest game of the young man's life and my question would be: "Why not?"
We are "safe" and there is little reason why in these circumstances the kid shouldn't be handed the opportunity with all those inside the stadium being able to say in years to come: "I was there when ….."
The Hammers have won just one of their last six Premier League matches and haven't beaten United in the top-flight since December 2007.