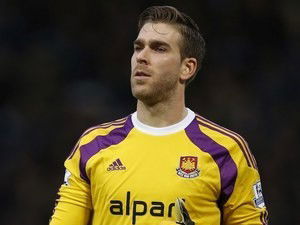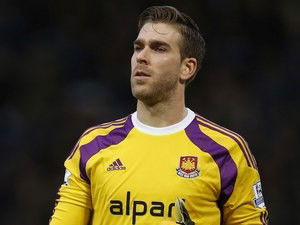 West Ham are bracing themselves for a Newcastle advance on goalkeeper Adrian.
Toon boss Rafa Benitez is expected to be one of the busiest managers in the transfer market this summer and has been eyeing the stopper despite him signing a new agreement with the Irons.
Benitez wants up to six new signings and has both the 30 year old Iron and Pepe Reina on his wish list.
The former Liverpool stopper, 34, – now with Napoli – has another year on his contract in Italy and would be Benitez's first choice having worked with him at Anfield.
However, he is an admirer of our man and should he fail to get Reina  is likely to move in on Adrian who, at around £4-£5 million, would fit his budget.
The Hammers though would resist as they have focused their attention on finding a striker/s rather than a new goalkeeper and are in a strong position to keep him after so recently signing him to a new deal.