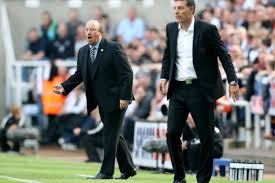 The Telegraph again links Rafa Benitez as a future manager of West Ham.
They say that although Benitez will not quit Newcastle at this stage, he has been left disillusioned by the blatant lack of ambition this summer and his long-term future on Tyneside is in serious doubt. Indeed, should West Ham sack Slaven Bilic in the next few weeks, it is likely Benitez will express some interest in replacing him claims the broadsheet.
Sky Sports presenter Pete Graves has felt compelled to release his own personal statement on the rumours surrounding the future of Rafa Benitez which was reproduced on Newcastle fan site www.themag.co.uk.  Graves happens also to be a big Newcastle United fan and admits to feeling hurt after receiving personal criticism for covering the story on Sky Sports.
Following Newcastle's 3-0 win over the Hammers, Sky Sports reported that a high up source at West Ham had said the position of Slaven Bilic was under threat due to no points after three matches and the dismal nature of the defeat at St James Park. The reports also said that West Ham remained big admirers of Rafa Benitez and Sky revealed that the Newcastle manager has a buyout clause, with that figure somewhere over £5m.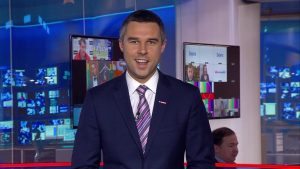 Using Facebook, Pete Graves explained  exactly why he thinks Rafa Benitez 'would have to consider any approach from the Hammers if it should ever materialise'.
"There's something that's worried me since the day Rafa Benitez arrived at Newcastle United. Something that has always been at the back of my mind. A nagging fear that one day a certain club might come in for him, and believe it or not – that club was West Ham.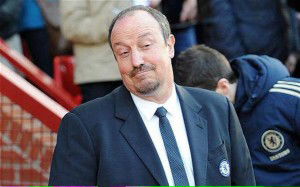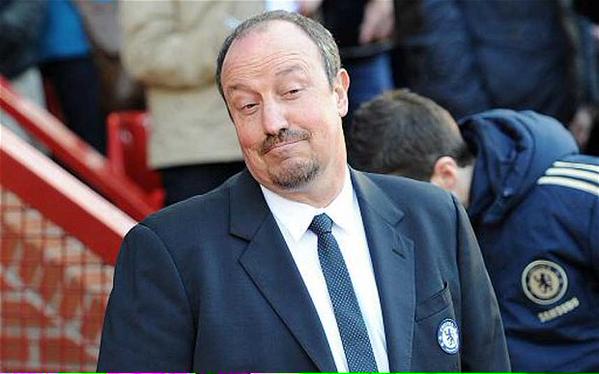 "My heart sank a little last (Saturday) night. The news reached us at Sky Sports News that West Ham were considering the future of Slaven Bilic and that indeed Rafa Benitez would be top of their potential list of suitors. Furthermore they were aware there was a clause, a fairly significant one (more than £5m) but ultimately a way to effectively buy Rafa Benitez out of Newcastle United.
"But why are West Ham the club that I've feared so long?? Why did I not blink when the links with China and even Arsenal were reported in the national press? Well the reason is, because Rafa has always maintained privately that he feels indebted to West Ham and would have to consider any approach from the Hammers if it should ever materialise and here's why;
"What impressed Rafa so much was the way the West Ham board accepted his decision. They understood that the opportunity to manage Real Madrid was too much for a Spanish manager to disregard and they gave Rafa their blessing and subsequently appointed Slaven Bilic. The rest as they say is history and now we are where we are…Bilic on the brink and Rafa in their thoughts."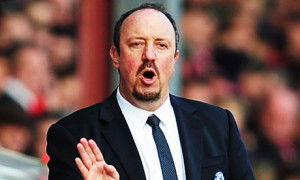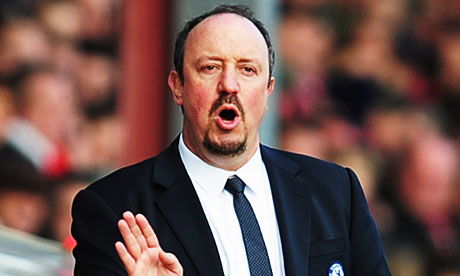 "Now let's throw into the mix that Rafa has grown increasingly frustrated at NUFC this summer. He wanted more investment and he's stood and watched while even fellow 'promotees' Brighton and Huddersfield have spent significantly more. Meanwhile, West Ham have signed Joe Hart (a player Rafa wanted) and submitted a bid of close to £40m for William Carvalho (another Rafa target). Let that sink in…A 40 million pound bid for ONE player, that's more than Newcastle have spent on six new arrivals so far. That's financial muscle.
"Only this week Rafa said that he no longer viewed NUFC as a long term project…Not my words, the words of the manager, whilst he's also said he's "signing the players he can, not the ones he wants". Needless to say the positivity of last seasons's promotion has disintegrated. And Rafa is clearly frustrated AND not afraid to tell the world.
"Now let's consider West Ham as a long term project. They have the Olympic Stadium, they are based in London, in my opinion with the right manager at the helm they could be challenging the 'big boys' in the next 3-5 years both on and off the pitch. It's an attractive proposition on paper.