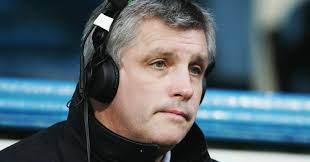 Said Benrahma has plenty of critics at the moment and given his form is unlikely to command a starting X1 place anytime soon.
Today he arrived as a second half sub and put on the sort of display which has one wondering how he was ever seen as our one time most creative player.
And when  criticism comes from a former Iron who was a top defender with the club for ten years and made 300 appearances before moving on to Blackburn Rovers and Crystal Palace,  you have to believe that something is well and truly up in his game.
His performance today really was nothing to shout home about just as his display in the Carabao Cup at Lincoln City on Wednesday left much to be desired.
And this afternoon, commenting on him during the game against Sheffield United at the London Stadium, Gale ripped into him accusing him of bringing nothing to the party.
He said: "He's very frustrating, Benrahma, he gets the ball in wide positions but very rarely does anything with it. It's too easy (for defenders) he's got to do more."