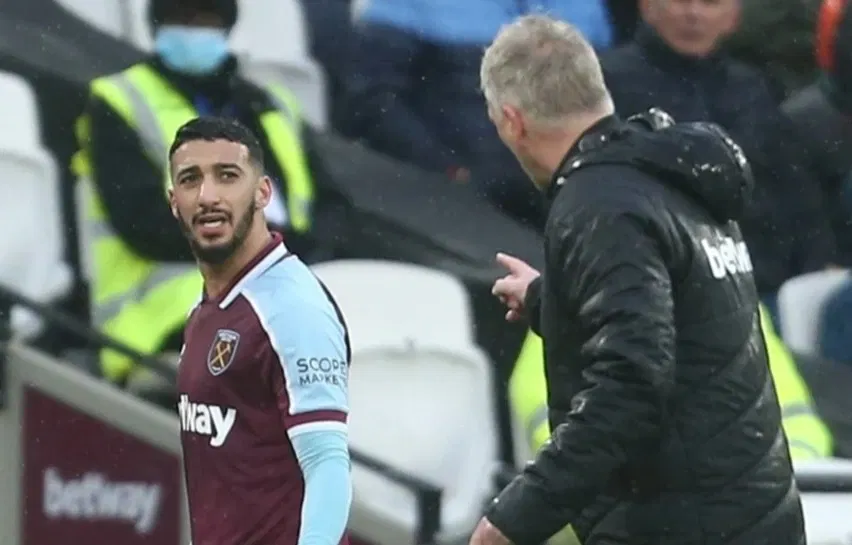 Said Benrahma shouted "Everytime!" to manager David Moyes angry at being substituted on 73 minutes at the London Stadium this afternoon.
Benrahma's body language said everything but the manager was annoyed at his player's slow departure from the field of play as he felt West Ham could still win the game. Moyes said of the row post-match: 'I said, 'run off, you are wasting our time"
The winger has been subbed off 17 times for West Ham, his last goal came in December last year in the 4-1 away win against Watford, and his last assist was on New Year's Day against Crystal Palace.
Moyes said of the Algerian to reporters: I want Said to be a team player, which he is, I want him to make and create goals and score goals and understand when to pass and dribble and keep it. "So they are the key things for Said."
When asked if he has any issue with the former Brentford man, Moyes added: "No, none at all."
"I just asked him to run faster and get off the pitch so we could get the sub on fast and use the time at our home stadium to our best advantage."