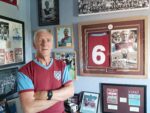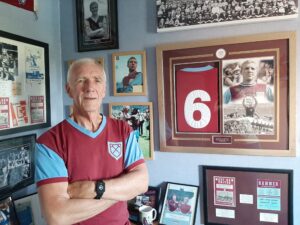 By CandH's top blogger Allen Cummings
Said Benrahma has started his build-up to the new season in positive fashion.
Our Algerian international has revealed how he has always wanted to wear the No 22 shirt – the number his late father wore – and wanted his son to emulate.
Fitting then that Said has been given the opportunity to swap the No 9 he wore last season for West Ham with the No 22 he has always wanted – -an  offer he was never going to refuse.
Now Benrahma has the shirt he was hoping for, the question is are we going to see the player we've been hoping for since he joined the Hammers from Brentford last season?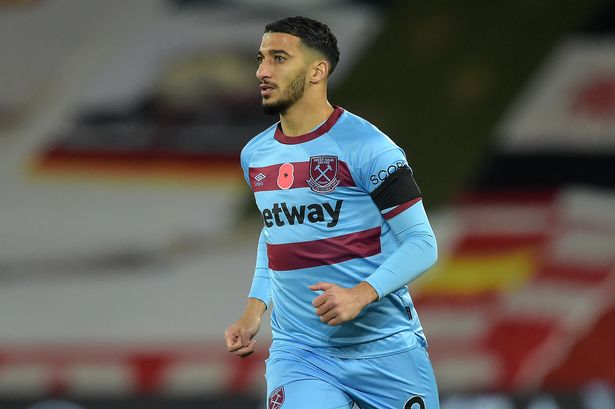 Said has 'flirted' with the sort of performances he turned in on a regular basis for the Bees – but the kind of consistency we were hoping to see has been in short supply.
There has  been a continuing argument that David Moyes hasn't trusted him enough – given him enough game-time to shine. Provided him with the consistent run in the side that he needed.
But Moyes' task last season was to get the best he could from the team – and there can hardly be an argument that the manager did that – and more.
There were times when Moyes' game-plan required Benrahma to start – 14 times in fact. Then there were other occasions, 16 of them in total, when the manager opted for a different strategy, and Said was brought off the bench to effect a change or influence the game in another way.
Whatever the reason, the evidence appears to suggest  Moyes' thinking and method work pretty well.
As the Jesse Lingard transfer saga continues to rumble on – the move still a possibility one minute out of the question the next – depending on what you read, or maybe more importantly what you believe, his possible decision to stay at Old Trafford, could that be the break Benrahma needs?
Having seen the impact Jesse made, does Said have the confidence and ability to step into his shoes and perform in the same manner the Manchester United man did?
Or could there be yet another obstacle looming in the shape of Matheus Pereira – the West Bromwich Albion man who is being touted as our 'go to' alternative if Lingard's permanent arrival falls through.
Much has been made of Pereira's 11 goals, six assists and frequent star billing last season, in a pretty poor Albion side it has to be said. But let's not forget Benrahma had an even better return in his final season with Brentford scoring 17 goals and providing nine assists. However, as the financial guru's are at pains to tell us: 'past performances is no guarantee of future results'!
Could it just be that if Lingard stays put, David Moyes will throw down the challenge to Said Benrahma to step up and seize the opportunity.
In that case would there be a need for Pereira at all? Maybe that £25m asking price being widely touted around would be better spent elsewhere – on a genuine goal scorer to play alongside Mikey Antonio perhaps? Or is that another story for another day?