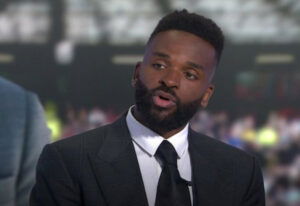 Former player Darren Bent has defended Manuel Pellegrini's decision to substitute Mark Noble on Saturday.
Speaking to Football Insider and asked whether Noble would be fuming at being pulled off by the manager Bent answered:
"Yeah but sometimes it's difficult because the last thing you need…Noble has been a great servant to West Ham.
"But sometimes in that type of game when you get pumped and are losing as heavily as you are, you don't need a midfielder who is keeping it tight and doesn't really carry a goal threat.
"It is a difficult one as you're right, you're probably thinking that he knows how to get the best out of the team as he's been there for that long, but when you've got Declan Rice in there already, who can do the same job he is doing, which is winning it at the back and playing it out, he's not really serving a purpose.
"If you look at the three other players in there with him, they can all create, then you've got Rice and Noble…when you're 2-0 down you don't need that, you only need one of them, you need to get another creative midfielder on."