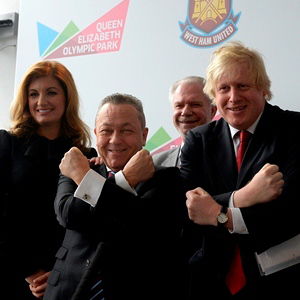 What's happening in this country right now is way above politics – a health crisis such as this wears no colours.
Whatever your political persuasion or football team Boris Johnson is our Prime Minister and the vast majority of decent people in this country hope he pulls through after being admitted to intensive care last night.
We  wish the same to all facing the same health challenges as this is a bug which doesn't discriminate between the rich and powerful or the poor.
West Ham Vice-Chairman Karren Brady added her well wishes to the PM by saying "Get well soon Prime Minister and come back fighting – we need you back in Number 10. My thoughts and prayers are with you & your family – hoping to hear some good news today that you are on the mend"
Hugh and Sean on behalf of Claret and Hugh would also like to wish the Prime Minister a speedy recovery.
Some things are more important than football and politics!
And our hopes and prayers are with everybody else in the same position.