David Moyes insists that there is no way to ever make a biannual World Cup palatable for either clubs or fans.
Proposals from FIFA and, notably, ex-Arsenal boss Arsene Wenger, state that the competition should take place every two years, as opposed to every four.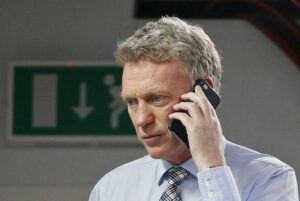 That would also open the door to an international tournament taking place every summer, with the European Championships potentially also moving to a two-year model.
And Moyes just doesn't believe it can ever work, especially as there is no way to reduce the sheer amount of games every season.
Speaking to reporters ahead of this weekend's game against Everton, he said: "I don't think it will ever make it acceptable, the world cup coming every two years. But if we said for example, we were removing the FA Cup or removing the Carabao Cup, and you're just putting in Premier League games and you'll have your international games and European football, that might start to free up an extra few weekends and midweeks. It might start to free up more weekends for example, but that's what I'm saying.
"I think FIFA must have another idea on how to make the scheduling not as big as it is? And I'm sure that the people who are in charge of those other competitions are saying; 'No, there's no way we're going to get them up.'
"So that's why I think that nobody can see a way we can have a World Cup every two years, that is going to be watchable."