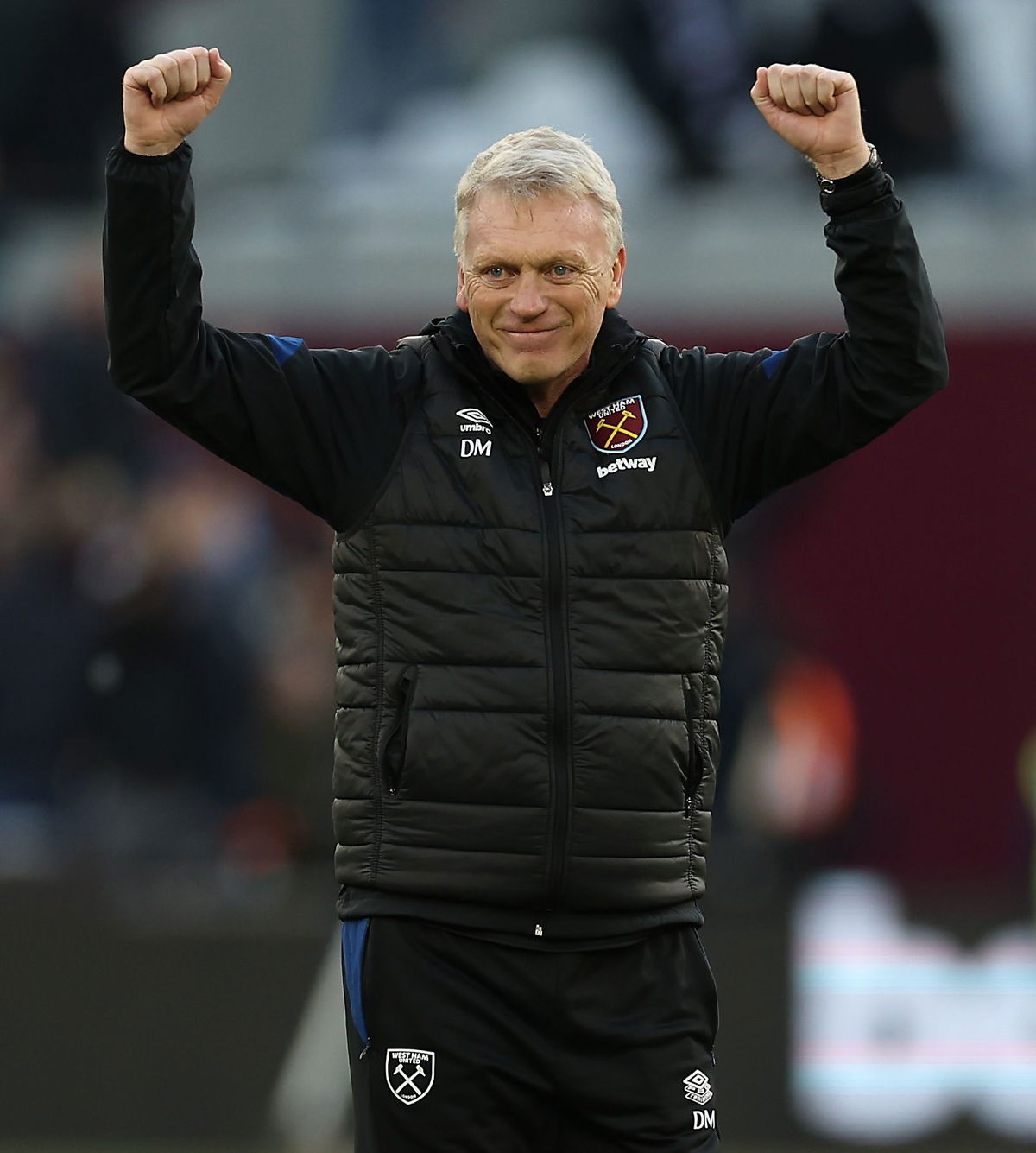 David Moyes still has a  £532,000 win bonus to play for on Thursday night at the London Stadium in the Europa League.
While the Hammers have already qualified for the last 16 as group H winners the final group game against Dinamo Zagreb has a financial incentive.
The manager is unlikely to through a bunch of Academy players on but instead, have a balance of experience and youth
For the 2021–22 season, group stage participation in the Europa League is awarded a base fee of €3,630,000 with each group win worth €630,000.
The base fee was worth £3,066,636 to West Ham when converted with a group win translating to around £532,000.
Hammers bonus pot has already reached almost £2.4m in win bonuses plus the £3m base fee and €1,100,000 (£929,000) bonus for winning the group bringing the running total to £6.4m.
The Hammers can also expect to get a share of the TV broadcast rights market pool meaning the group stage alone could earn West Ham over £10m.