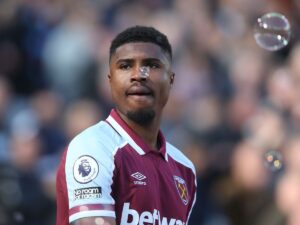 Ben Johnson and his England U21s teammates have qualified for the 2023 UEFA European Championship following a 3-0 win over Albania.
The result was a bonus for the the Three Lions and Hammers as the full international side claimed a fortuitous 1-1 draw against Germany.
Declan Rice was in good form and the late inclusion of Jarrod Bowen made a difference on a night when Gareth Southgate's men were very much second best.
Jarrod arrived as  a late sub and was unlucky with one near assist in his short time on the pitch which could easily have brought a goal.
The Hammers top scorer of last season looks very comfortable at this level and it would be glad to think that Johnson too can break through.
Ben started at left back  knowing that three points would be enough to guarantee a place at next summer's finals in Romania and Georgia.
It was his third appearance for the England U21s after receiving his first call-up back in March.