By Hugh Southon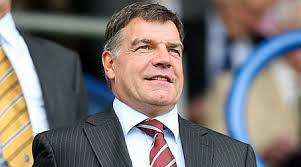 Sam Allardyce was thrilled to bits with the fourth win on the bounce declaring: "It's been a fantastic month for us.
"It's been an outstanding  by the players and I thank them for their efforts and the quality that they're showing at the moment. I
"t's all about this Premier League, about the resilience, the defending qualities and the qualities you have to score a goal and the qualities we had to score a goal today contributed massively to this win today.
"I thought the goals that we scored were excellent and that got us back from the shock of going 1-0 down so early on.
"Credit to all the players now and the confidence that's growing within the team and the fact that we're pulling away from the danger area that little bit more week by week.
"When you consider what we've had to do to get where we are – by winning four games on the trot – it shows you how difficult it is when you end up in and around that bottom zone after Christmas."
Follow on twitter @hughsouthon