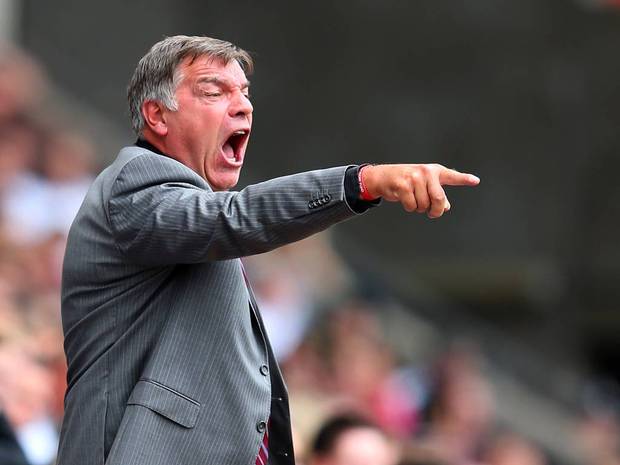 Stoke City are set to present the Irons with a really "tough" challenge at the weekend  given they have the fifth best home  record in the Premier League.
The Hammers managed a 1-0 victory over City in the corresponding fixture last season courtesy of a goal from Jack Collison.
But Big Sam said this morning (Thurs): "It's a real tough game for us because their home form has been very, very good, as it was under Tony Pulis.
" I think they're fifth in the table in terms of home form, only losing two, so it and everybody has to be at their best on Saturday.
They've had a good rest, some time with their families then they've worked very hard this week to get ready for what they need to do on Saturday to get a good result at Stoke City."
He added: " We'd have to say at this stage of the season it's about how quickly can you get safe.
"How quickly as a squad of players can you achieve the results you need to achieve to secure your position in the Barclays Premier League because then it's an opportunity to ease the pressure on the players that everybody has at this stage of the season.
"You see how far then you can finish in the league. First priority is how quickly can you achieve safety, and then from there it's about whether you can go on from there."