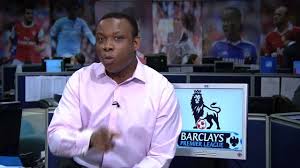 The West Ham board may be feeling a little anxious right now as the fall-out from the 'Sam Allardyce Affair' continues to raise transfer issues in which he was apparently involved whilst manager of our great club.
A resignation from England is one thing but when questions start to be asked about Enner Valencia, Jon Calleri and now Ravel Morrison the worries become obvious.
Given that the club is also pursuing an inquiry into the finances of the Arthur Masuaku deal it would appear that there's sufficient on the agenda to cause some creased brows.
Personally I don't believe there is too much to worry about and that probably the Morrison situation is the priority which I am sure the't club will deal with this through the proper channels if necessary.
CandH's chief analyst Leroy Rosenior believes that the current – and seemingly ongoing Telegraph investigation into the game – is all to the good.
He explained: "There has been a lot of stuff running around for so long about alleged wrong doing – it's been a feature of football in this country for years.
"Sam's story led the way because it was the biggest and most topical and that he was a former Hammers boss brings it particularly close to home but what's going on now is far far bigger than that."
He added: "By the way, my personal view is that he had absolutely no other course of action to him other than the one he took.
"There have been many who have tried to get to the bottom of things and the Telegraph appears to be getting closer than any before."
He oncluded: : "At the end of all this, football has a real chance to put its house in order and that will be long overdue. Frankly I can't see that the Hammers have a great deal to concern themselves about – other than what's happening on the pitch!