Sam Allardyce insists that Everton were never interested in West Ham's new signing, Patrice Evra!
The French left-back completed a free transfer to the Hammers earlier this week, with several reports claiming the Hammers beat the Merseysiders to his signature.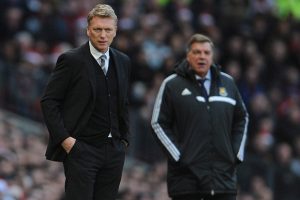 However, Allardyce has now insisted that he did not even consider the former Manchester United star, instead choosing to trust in the recovery of Leighton Baines, who is in line to return in the next two weeks.
"No, as we have Leighton Baines coming back very shortly," he said when asked about potential interest in Evra.
"Leighton has similar experience to Patrice, although Patrice is a little bit older.
"I didn't think that would be necessary at this stage of the season. We tried to sign a left-back throughout the whole of January but were unable to do so."
Everton signed striker Cenk Tosun and winger Theo Walcott in the January transfer window.