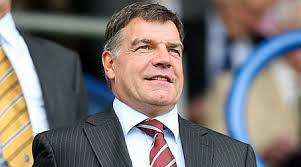 Irons 2 Norwich 0
Big Sam Allardyce was thrilled to bits with tonight's victory particularly after getting a worried phone call from the chairman.
After the Irons had staged a late two goal assault on Norwich City the manager said: "I had the chairman ringing me up to say we had not won under lights this season or last and that was in my mind.
"I'm delighted, it was a hell of a game Norwich gave us tonight. 
"Our goalkeeper kept us in the game and we scored late, when it is hard for anybody to come back into it.
"It's a great end to an important run of fixtures. If Norwich continue like that, they will have no problems. They were very good and gave us a good game."