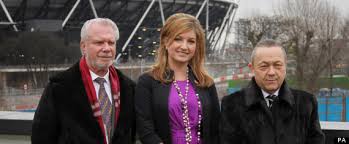 Karren Brady has welcomed the decision to take West Ham Ladies into the club's family and she said it was a solution "my board have long sought."
She said: ""Not only does it secure the long term future of the Ladies' side, but also guarantees that current and future supporters, players and staff of the Ladies' team will form an integral part of the Club's bright future.
"From the top down, West Ham United is passionately committed to equality, particularly for women, and that is precisely why women's football is such a high priority on our agenda.
"We are delighted to be able to support West Ham United Ladies' continued progression, and look forward to building the momentum that will see the team become an institution that our Club and our supporters can be proud of.
The addition of the Ladies into the West Ham family is the solution my board and I have long sought."