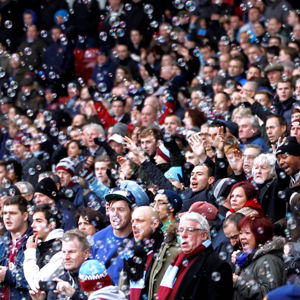 West Ham today enjoyed the biggest ever  day of season sales tickets in the club's history.
And as a result the club has announced that  during this processing period all current Season Ticket seats will remain on hold until 5pm on Friday 6 June to allow  fans to retain their existing seat.
Many season ticket holders had left their decision to renew as late as possible after a summer of high drama.
And at one stage – such was the demand – users'  browsers were reported to be crashing  although orders were reported to be continually processed.
A source revealed: "We've had unprecedented demand – it's been a hugely busy day at Upton Park. it' been the biggest day for season ticket sales in the cvlub's history."
WHUFC  has now announced that the number of renewals has exceeded last year's total at this point.
The Ticket Office has in fact  entered an extended processing period to finalise renewal applications.
To ensure existing season ticket holders wishing to renew do not miss out on their seat all current season ticket seats will remain on hold until 5pm on Friday 6 June during the processing period.
Season Ticket Holders should note that, with supporters able to relocate or purchase additional seats from 9am on Saturday 7 June, this deadline is final.
All remaining Season Ticket seats will go on General Sale at 10am on Sunday 8 June.
CLICK HERE TO RENEW YOUR SEASON TICKET NOW
s).