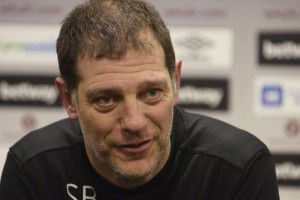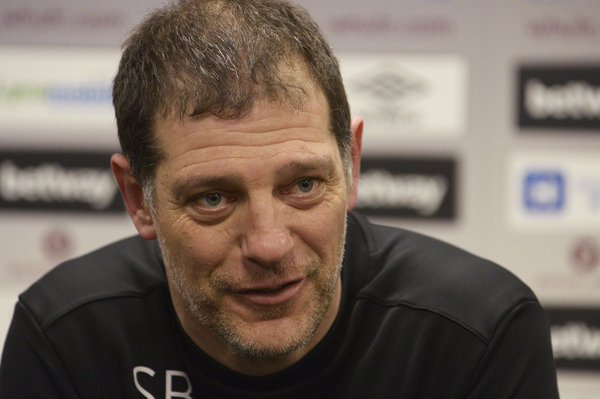 Slaven Bilic has addressed two key issues so far in the pre-Spurs press conference art Rush Green today.
And he has not been shy in proclaiming that he's delighted to see skipper Mark Noble available – although whether he starts will depend on how Pedro Obiang reacts to a pulled muscle over the next couple of days.
Bilic said: "It is important to have Mark always, not just this game, he is our skipper.
He gives us shape, discipline and it is great to have him back in the team. Where is he going to fit? He is important to us."
And the issue concerning Javier Hernandez was also addressed with Bilic adding: "OK, he is not playing closest to opponents goal but then we are playing with those three strikers, he is not playing wide."
Bilic believes the team is now very much on the right track after three clean sheets declaring: "We have stabilised. We went step by step, sorting out basic things. The confidence is back, we want to build on that now."
And he is delighted with the three clean sheets saying: "The class is permanent but the confidence can vary during games, the season, whatever.
The results, clean sheets, 4 points, 3-0 against Bolton, it has all helped. Suddenly we are better on the ball, more compact, it's all linked."