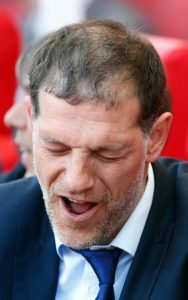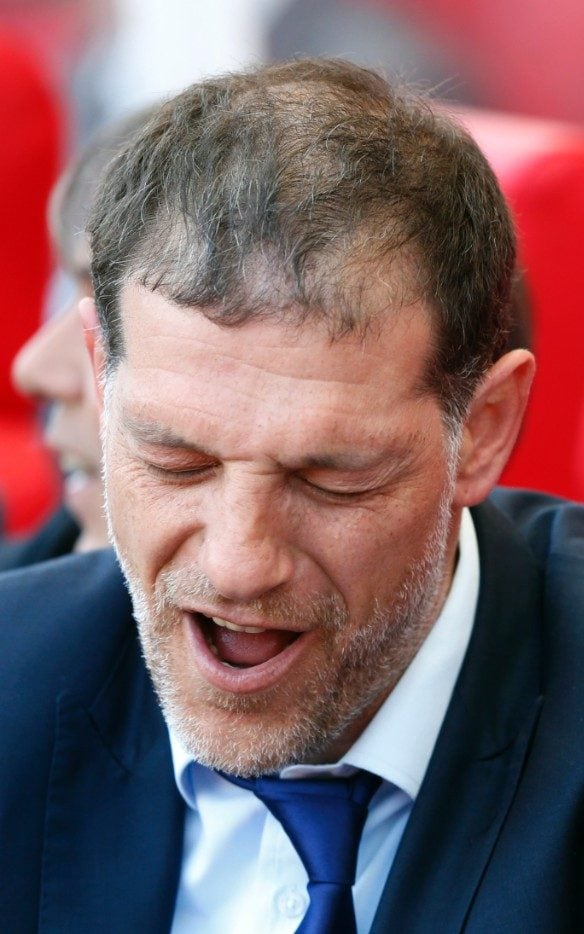 Slave Bilic knows the trap door is opening both on the team and himself although he decided to talk in the third person when discussing the threat to his job.
But for the first time he came as close as it gets to declaring that he could be for the chop if this goes on…a realist of nothing else.
Speaking immediately after the game he declared: " "I'm doing my job. I'm motivated. But if we are doing so many mistakes then you will pay the price."
As those at the bottom start to pick up the pace he added: "They are making up ground. It's very open and they are closing the gap. With a point we are keeping them nine points behind us, but now it's six."
He said he was content with the first half declaring: "I was very satisfied. We were winning, they didn't have have a shot on target, We neutralised them.
"It was all good until they equalised. They had five minutes of a good spell but then we came back again. To concede a set-piece again, It is very hard to take. We conceded two against Leicester, one against Bournemouth, it's no good.
"Ranicchia was basically in that position alone, and we didn't mark him."