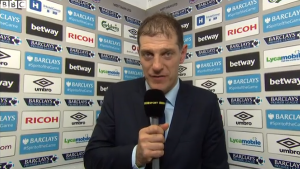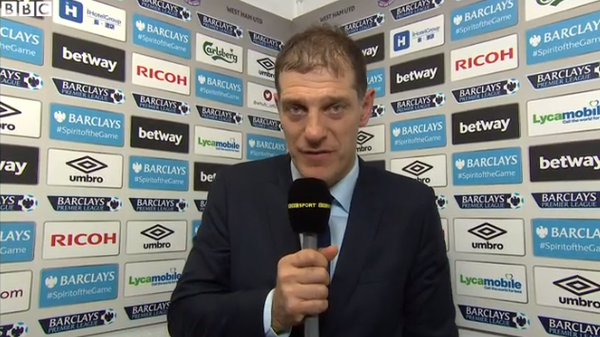 Slaven Bilic was entirely unfazed as the Hammers were booed off at half time admitting they deserved it.
The manager said: "We deserved to be booed at half-time. Yes. Definitely. I watched Swansea against Watford last week and they were deservedly booed at half-time because they were losing and did not play well.
It is quite common because the fans want the best for the club. They are very demanding and we didn't play good in the first half. We were poor.
It wasn't good enough, but all the substitutions, it is all about the decisions you have to make and in those moments if you're not happy with the result and you believe in something then you shouldn't be worried about booing. It was 10 minutes to go.
Sometimes, a lot of times, it is not about how the players perform on the field it is about having quality players on the bench that can change the game, that can lift us.
First with Manuel Lanzini, then with Masuaku then with Sakho and it was what lifted us and it was definitely a good decision.
We've done the same against Huddersfield. It worked. We've done the same against Spurs. We didn't turn the game around but it helped. We were close to that. Also today. You have to believe in your players off the bench and it was the right thing to do."