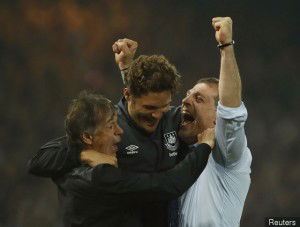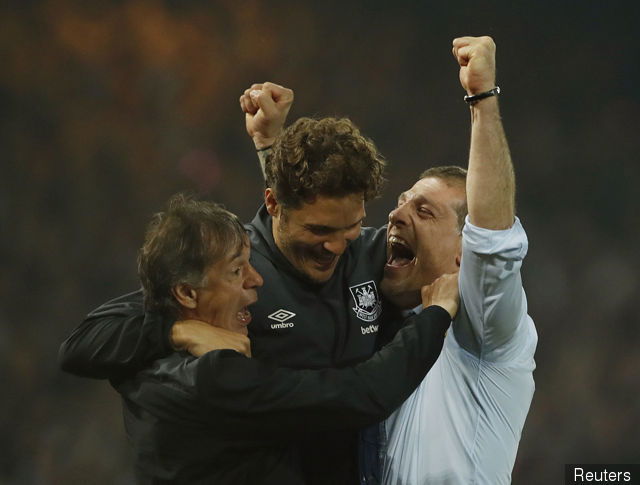 Slaven Bilic will lead the Irons into the 2017/18 season – the final year of his current deal.
Despite being under pressure all season, his final flourish in leading the club to safety has been enough to ensure he keeps his job in the short and middle term at least.
However, he could be faced with one big issue over his backroom staff which has been rumbling in the background for months.
The end of season review – normally held in June – will focus on that as much as anything else and if changes are demanded, loyalist Bilic could find that difficult to swallow.
The club have never had a serious appetite to fire the Croatian and he is very well liked by the board who have been encouraged big time at the approach he has taken to games in difficult injury circumstances over recent weeks.
But the question of his backroom staff is something upon which the manager is unlikely to compromise and this there could result in a tense stand-off in the early stages of the summer.
Bilic is also planning to head for surgery soon after the season ends.