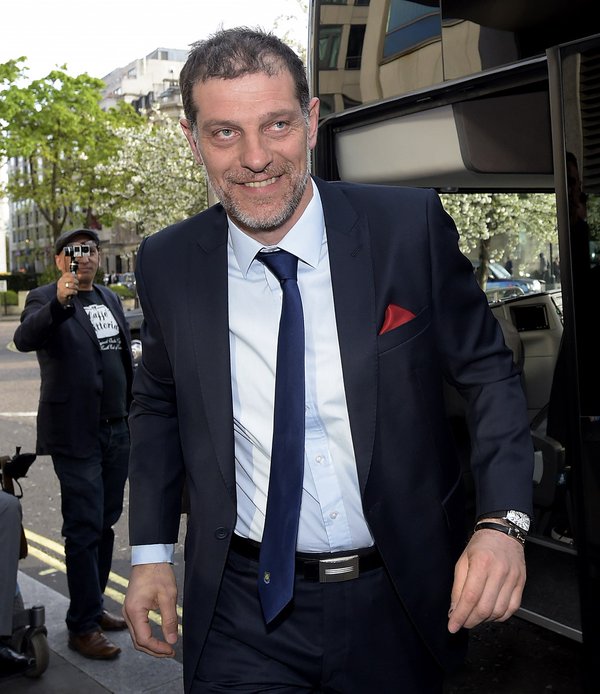 Slaven Bilic is approaching the possibility of Champions League football with a smile on his face – situation normal!
Discussing the possibility of edging out Manchester United he declared: "A Champions League bonus? I think I have one.
A little tongue-tied he added: 'Not like LVG's! LGs. A couple. Big plasma screens' – stretching his arms wide to describe just how big these imaginary TVs will be.
But he added more seriously: 'That would be brilliant. It's great to be in this position, with three games to go. West Ham are normally above Manchester United in the first couple of games of the season, if they lose and we win.
That is when it happens. Or even after 10-15 games. It's very rarely in May that you are in that position. It's great — but it's still not the job done.'