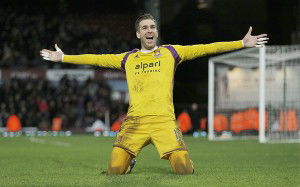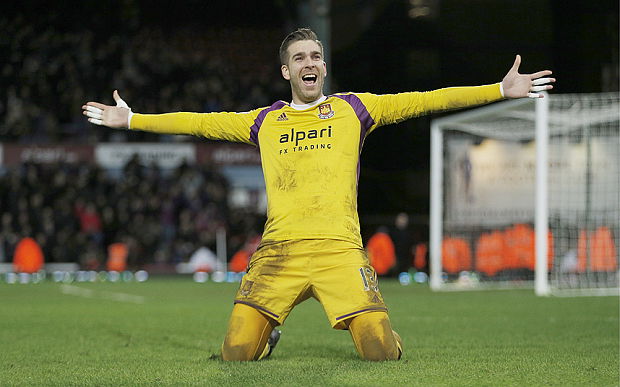 Slaven Bilic appeared to demonstrate to Adrian yesterday just how much he values within the team.  The Spanish stopper was one of only two players that played the full ninety minutes with Joe Hart left on the bench for the whole game. Adrian was also rewarded with the captain's armband for the second half.
Adrian told WHUFC.com after the game "Of course, I will always try to help my teammates with saves when I play and to keep the game open, but, at the end of the day, we lost the game and we are not happy with that result."
"Personally, with my performance, I could do nothing more. The goal was so quick, a quick ball to the striker and he passed it into the corner of the net via the goal post, so I had no chance. Then we had a good chance before the end of the first half to draw level at one-one with Pedro Obiang.
"In the second half, we played with more tempo and intensity but at the end of the day we had no clear chances to score a goal in the second half and we needed to be a bit more clinical, so we will work in the training to do this in the next one.".
"We are training very well and working hard, as we have from the beginning of the pre-season, everyone is excited for the season, so we will try to give our best always when we play together. This is pre-season and we have time to learn to make no more mistakes and to win games.
"Joe is a great 'keeper and is an international for England he brings great competition. He is a great worker and, like everyone, we are both training very well. We have a lot of competition in goal this season, so I will try to give my best and we will see the manager's decision."