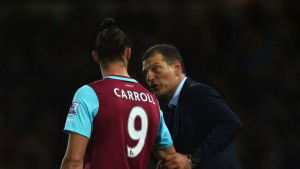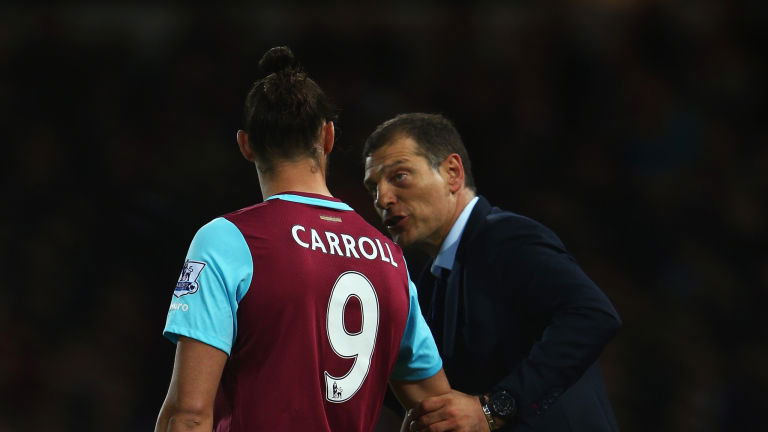 Slaven Bilic is unable to answer his $1 million question – how to keep Andy Carroll fit!
The big man made an enormous difference against Huddersfield on Monday night and showed how good the season could become if he can stay off the treatment table after missing 114 games since arriving at the club.
Bilic knows it better than anyone and speaking to the Evening Standard expressed his frustration and delight – in almost equal parts.
He declared: "I have said is a hundred times, now 101, he is the player everyone knows, the crowd knows, the opponent knows, you cannot ignore.
"Whether you are playing with him or against him. You always know what he is going to give you and what are you going to get from him.
"It is great to have him back, now the question, the million dollar one, is how we are going to manage to keep him fit for the rest if the season and his career."