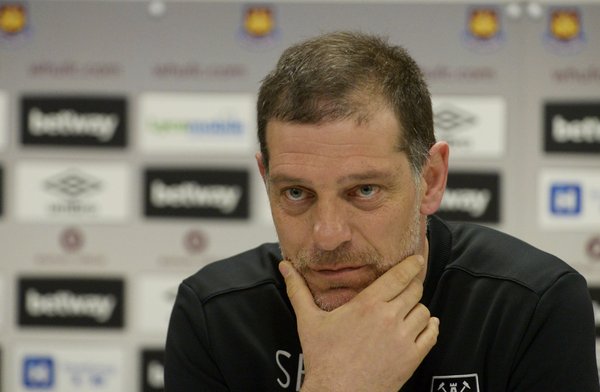 Slaven Bilic has brushed off suggestions that the London Stadium is responsbile for the team's awful start to the season.
And he has claimed that he would far sooner be meeting Crystal Palace at home this weekend than having to travel to Selhurst Park.
Speaking at his presser ahead of the game he said: "The stadium is not a reason, the stadium is great. Many clubs changed stadiums and needed time to settle in, get used to the stadium. It is great stadium and we have to win a few games to feel more at home.
"Make no mistake, we would rather play at home because there we feel 60,000 people. Of course it is not a relief, we would like to play Palace at home on Saturday."
He added: ""We used the international break to train a bit more with the players who were injured before the last international break. We used this couple of weeks to get them in the state that is required for the Premier League.
"Palace didn't start well in the first three games and got one point. In the last four games they got 10 points. Benteke gelled straight away and they probably didn't want the break as they were playing good.
"We went there last season at this stage and we played very well and we won the game 3-1 so hopefully we are going to do the same, although we are expecting a very difficult game."
"I am happy the way they trained and I am expecting them to be fit and good. This break gives us two weeks to the next game, the players who were really close are back training with us.
"A few like Ayew, Sakho, Carroll are still not fit but are closer. The spirit in the group and the shortening of the list of injuries is giving us belief and hope and optimism before the games."