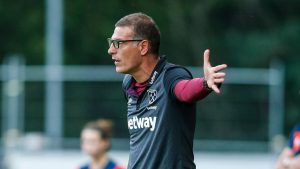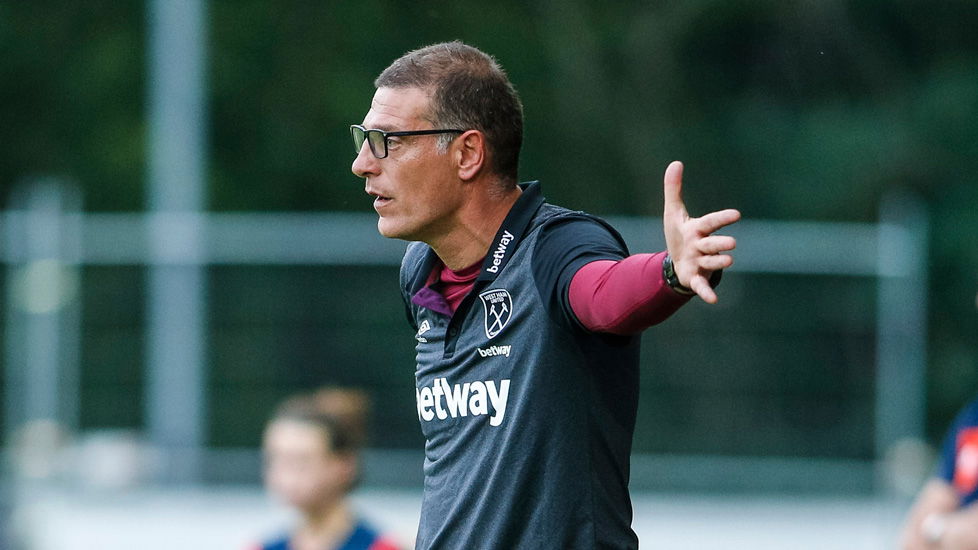 Slaven Bilic was a satisfied but not entirely happy man after the 2-2 draw against Werder Bremen this afternoon.
In what was the best display fo pre-season so far there were many plusses but Slav knows there are things that need correcting ahead of Old Trafford.
He said: "It was a good game of football and exactly what we wanted and what we needed and we played really good. We came out with a stronger side than last time in the first half as we wanted to mix it and to be fair they also played with a very strong side.
"We were missing a few players who we didn't want to risk and I'm really pleased with the way we played. We played really good against a much better opponent but we didn't win, which is a shame.
"Also, in the second half when the 'kids' came on, they continued to play really good, they were dangerous up front and we scored the goal, we hit the post and then it's a shame we couldn't capitalise on that because at the end of the day we deserved to win, which is really good."
He was pleased with the link up between his three summer signings and the established members of his squad saying:. "They know the league and they are top players so that's what we expect from them. OK, they are going to need time to gel with our old players but it was very, very promising.
"For this stage of the pre-season we are sharp, especially in the first half, but also in the second half. We switched the sides really well, especially through our back four and one in the middle, usually through Pedro Obiang.
"We were dangerous down the sides so we got them tired by switching the side two times, then on the third time we had space on the side to be one-against-one or to make a cross. Our crosses were not the best and we have to improve on them, but from one of those crosses we scored a goal.
"So the patterns, energy and understanding are there, but we just have to show a bit more quality with the last touch or the key ball. We also have to stop making mistakes because, in the first half especially, we lost three or four balls in areas you cannot really afford to lose them."