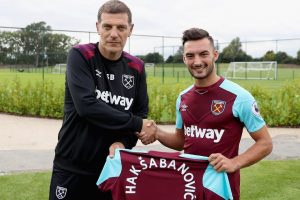 Slaven Bilic has opened up on the issue of promoting under 23 prospects into the first team squad and made it clear they have to start by being given the "right platform."
Three players have been regularly training with the senior players – Declan Rice, Domingous Quina and Toni Martinez with cries for the strikers growing daily.
Nathan Holland is one of the brightest prospects at the club and Martin Samuelsen has been to the forefront of the "play them now" claims for a long time.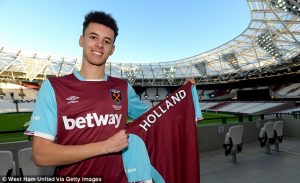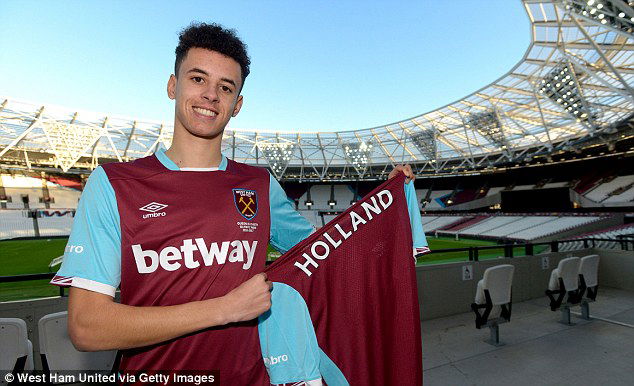 But explaining his thinking Bilic said: "People like Toni Martinez and Martin Samuelsen – they were with us in the last pre-season. They are doing well. I like young players. Declan Rice is becoming a very important player for West Ham.
"The Toni Martinez situation, I know he is scoring goals for West Ham and I know him very well. But at the moment we have a few strikers in good form."
And turning reporters questions back on them he added: "You asked me in this press-conference – you mentioned Andre Ayew is in good form, you mentioned Chicharito is in good form and you asked me if Andy Carroll is the ideal player to play against Liverpool.
"If we're talking about people like Nathan Holland, who I like and who I rate – he came on against Bolton – he showed a big improvement when he was with us in Germany and in Austria. But in that department at the moment we have enough players.
"Sead Haksabanovic – he's always showed himself. I spoke with him and his father today. He's improving and he's always there but at the moment, especially when the situation is not ideal – the best way to put the young players in is in very comfortable situations.
"At the moment, we have to stick with those experienced players who have to make it up and take us out of this situation. Then we have a great platform for the kids to play. It was always like that and it is the best way for them."