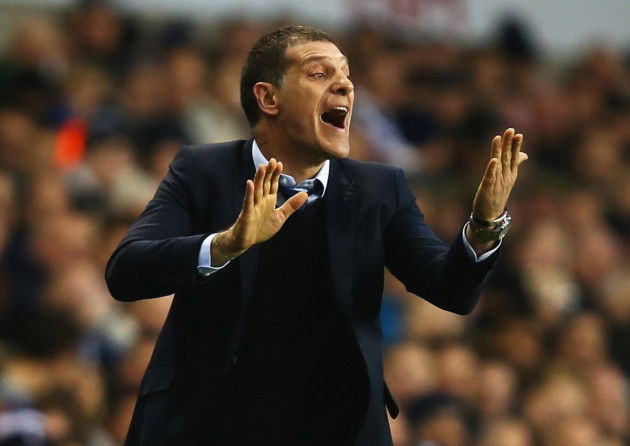 West Ham boss Slaven Bilic has just one thing on his mind at the moment – 40 points!
And he knows it will be tough to advance beyond the 31 we have already gathered when we meet West Brom at the London Stadium tomorrow (Sat).
The manager has been impressed with Tony Pulis' side saying:  "They are doing great, their whole season has been quite amazing for their standards.
"Even the games they lost, and there are few of them, like against Chelsea, it was a hard one for Chelsea. They are very hard to beat, very dangerous, compact, organised and that is what you get with Tony Pulis.
"They have a great balance in the team with experience and organisation, but also with the stamina of the players and the individual quality of the players.
"The players up front are physically strong, very pacy, strong in transition and also very versatile."
But he made it clear he has only got one target on his mind for the time being and that is to ensure they reach the 40 point mark in the coming weeks.
Bilic added: "It is the first target, we have a few targets of course. Not only us. There is no point talking about target number two or number three before you reach your first target which is 40 points. We have a hell of a lot to do to reach it."