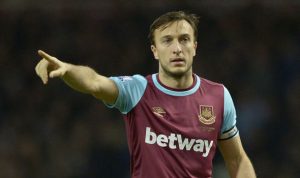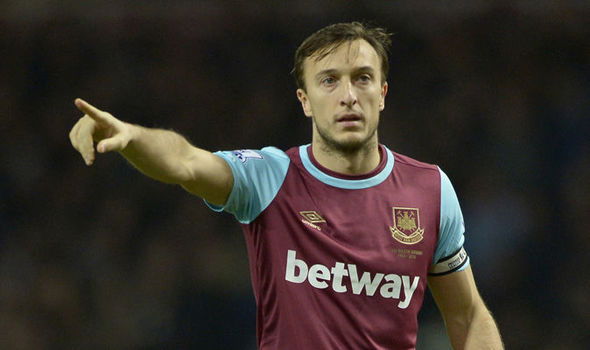 Slaven Bilic is not for turning as far as Mark Noble is concerned!
Many believe the time has come to rest the West ham skipper but the manager is having none of it and in a major interview on the official website couldn't have made his position any clearer.
The manager – having probably been alerted to the widespread inquest on Noble – said: "He is the leader of the team. He keeps us balanced. Sometimes he has a great game, sometimes he doesn't. But overall he is playing good for us.
"And he is more than a player on the pitch. His presence means a lot. It means a lot for the others around him."
The high profile mistake which led to Eden Hazard's foal against Chelsea is hard to forget but the manager took an example from Varcelona's staggering comeback against Paris St Germain in the Champions League this week,
He said: "You can't just judge a player on one mistake. If it's like that, Barcelona should have sold all their players after the first leg in Paris. Now they should give them all long-term contracts. Paris the other way around. Sell them all.
"Before Chelsea I was asked the question: Does Mark Noble deserve an England call-up? Now, after nothing basically, I am being asked: What about Mark Noble?
"It's about believing in your team. The Barcelona game showed that that changing something when needed is good. But what is 100% is that you never stop believing in your players."
"Mark loves to train," said Bilic. "He very rarely misses a training session. He listens, he leads, he is a top professional. He never trains at 50, 60, 70 or 80 per cent. He trains at 100 per cent.
"It's ideal when you have players like him."